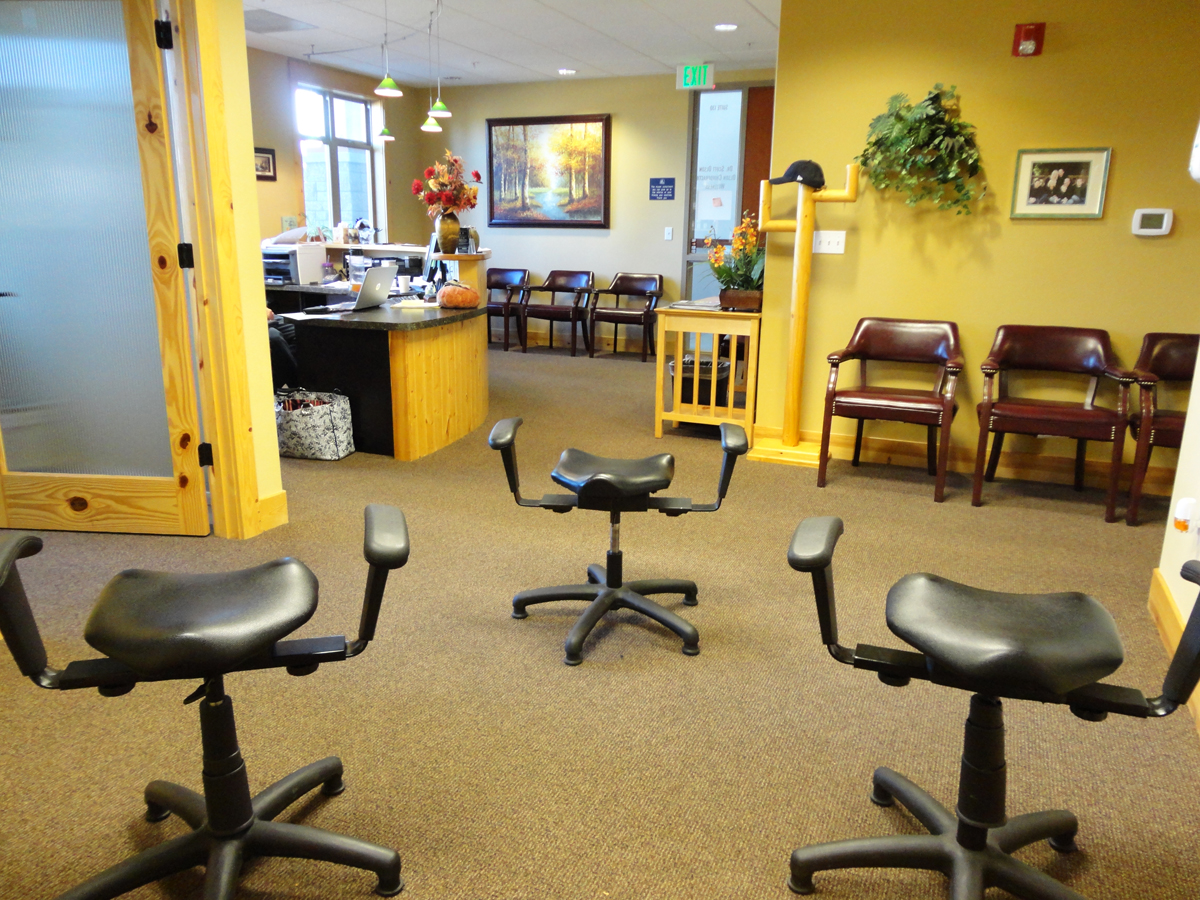 About Our Office
We warmly invite you to visit our state of the art chiropractic and massage studio located on the west side of Bend, Oregon.
Services
We offer an array of ever expanding chiropractic methods including the Palmar method, diversified, drop table and instrument adjustments. Dr. Olson also uses the Sigma instrument which is a computer assisted physical diagnostic and treatment tool. It is a high tech 21st century technological advancement that produces gentle, low impact, high velocity periodic frequencies to each spinal segment. It is both safe and painless.
We also offer massage therapy, free hydro massage therapy, and nutritional supplements to better treat the body as a whole.
Nov 11, 2013
J. Evans
I had an accident five years ago that set my body back ten years or so. Dr. Olson, Diane, and his staff came to my rescue. There are many good doctors in this world, and some are even great. Dr. Olson is amazing, excellent, possibly superior to any I have met in my many years. I completely rely on his opinion, treatment and follow up. "Dr. Olson, on behalf of my entire family...We Love You!" Keep up the fantastic work and I'll see you soon! :o)
Nov 7, 2013
Best Chiropractor Experience!
After going through a horrible car accident, I was told that my conditions would never improve. I wanted to try other options, and I found Dr. Olson. He has been a life saver. Not only have my injuries improved, but I feel better every time I go in to see him. I would highly recommend going there to improve your own lifestyle. I have even taken in my newborn, and other children to get adjusted and they feel so much better. It is a great experience and I will forever be thankful for his help.
Olson Chiropractic and Wellness
Average rating:
0 reviews